A poetry reading with a difference: ten poets choose their favourite contemporary poem and read one of theirs in response. It's going to be a fascinating evening to be part of.
The poets signed up are all wonderfully interesting and I can't wait to find out who they pick. I'm sure I'll end up with some new poetic names to delve into, which will be brilliant.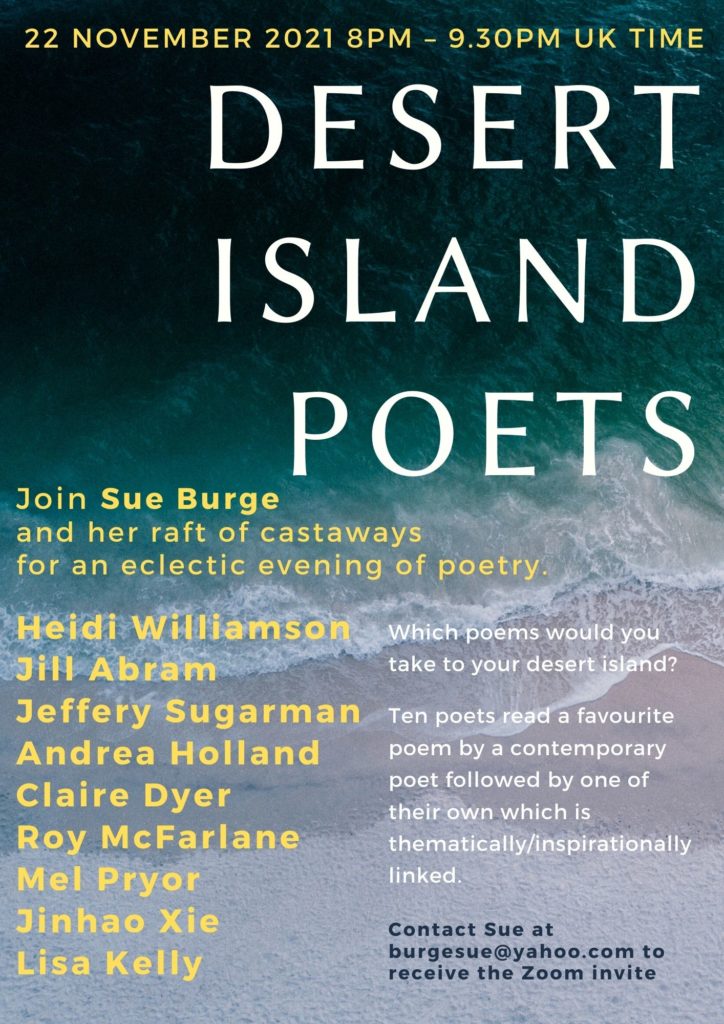 It's free and online. You just need to email [email protected] to secure your place and get the invite with the link on.
You can find out a bit more about the writers here: http://www.sueburge.uk/events/