In her mid-20s, Heidi Williamson was part of a Scottish community that suffered an inconceivable tragedy, the Dunblane Primary School shooting. Those years living in the town form the focus of her third poetry collection Return by Minor Road.
Through rivers, rain, wildlife and landscape, Williamson revisits where 'the occasional endures' and discovers the healing properties of a beloved place:
'These small movements
towards the bracken
are to be reckoned with.'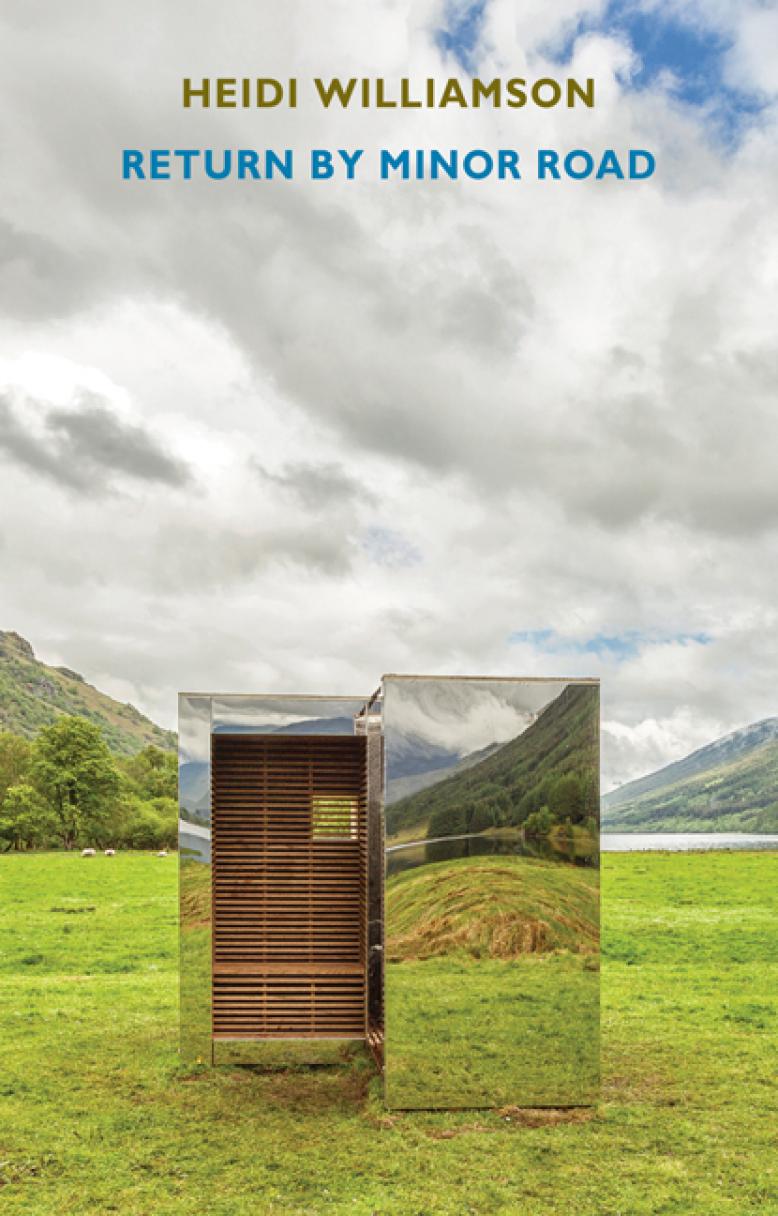 Heidi Williamson, With a rootless lily held in front of him
"Through poems of meticulous clarity and precision, Williamson charts the lives and landscapes of a tragedy and its aftermath. These are poems which honestly and respectfully explore the two worlds of humanity: the world we inhabit, its towns, fields and rivers; and, equally importantly, the emotional and spiritual context – the world which inhabits us. What binds the two together? In this powerful and moving collection, it is surely love."
— John Glenday
"A subtle, moving collection that embraces and explores the landscape cut into the heart. With profound moments and a cumulative power, the collection encapsulates how place and the past are a continuing emotional reality."
— Esther Morgan
"Williamson has achieved an impressively finely-tuned response to the Dunblane massacre. Adventurous, intriguing, with a sense of being compelled to return, of the sequence taking its own quiet path. A very valuable book indeed."
— Moniza Alvi
"Return by Minor Road is a wonder. Almost unbearably moving at times, these poems evoke the elemental nature of memory, our animal striving for survival, and the horror that human beings so often inflict upon each other. In three sections, the haunting of trauma, the returning in memory, and the return in actuality to honour the dead, Williamson reminds us that our most sacred responsibility is to remember."
— Dan O'Brien

Winner
EAW Book by the Cover Award
2016 East Anglian Book Award for Poetry
In her second collection, printer's daughter Heidi Williamson mines the rich language and history of printing to consider themes of belonging, parenthood, love, and how we communicate, and fail to communicate, with each other.
Individual, familial and cultural inheritance is explored – through subjects ranging from Gutenberg to Gill, Kindles, Twitter, ultrasounds, the death of Diana, 3D printing, climate change, childlessness, genes, and what is downloadable.
By turns sensual, playful, and stark, The Print Museum collects exhibits and fragments from this fading industrial art and displays them alongside pieces driven by the same forces of longing, loss, transformation and delight.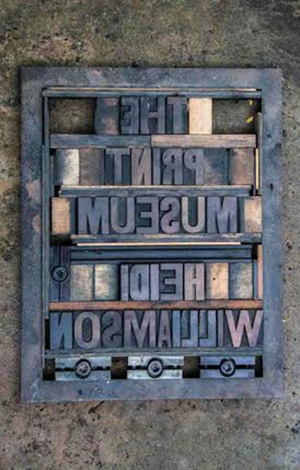 "Her playful experiments with form uncover the mechanics at work behind language itself'… documenting a contemporary world in which the very 'substance of a Tweet' is potentially radioactive."
— Poetry Book Society, Spring Bulletin, 2016
"Courageous and moving."
— Briony Bax
"It is these moments of stillness in Williamson's writing, of stasis and contemplation, of sadness and such beauty, that make her poems unforgettable. They make you return to them, to find what made you stop in that silence."
— Tilly Nevin, The Oxford Culture Review
"Heidi's collection works beautifully, drawing extensively on the art of printing both for its own sake as a fascinating subject in itself but also as a metaphor for wider topics… an engaging collection which acts as a kind of love letter to a sadly dying craft."
— Trevor Heaton, Eastern Daily Press

Poetry Book Society Recommendation
Shortlisted for the Seamus Heaney Centre Prize for Poetry 2012
Heidi Williamson's first collection is peopled with vibrant and disturbing shadows. The Northern Lights reach down beneath the London skyline, James Dean learns the craft of distance, Darwin staggers across a heaving ship, Coleridge slumbers on to another dream, and The Travelling Salesman turns a calculator on us.
Fuelled by a residency at the London Science Museum's Dana Centre, Williamson's fascination with science leads her to explore less usual territories for poetry, including mathematics, chemistry, and computer programming, as well as space travel, electricity, and evolution.
As she investigates the limits of personal and factual knowledge with 'eyes wide open', the driving force throughout is a desire to understand the 'astonishing state of possibilities' in the world around and inside us.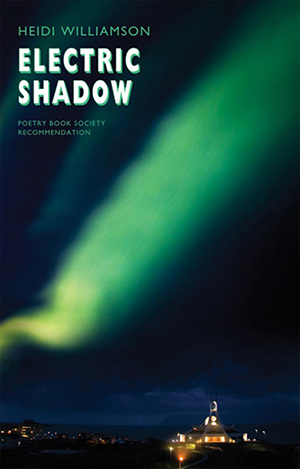 Heidi Williamson, Electric Shadow
"Poems which display an incisive mind, a powerful imagination and an equally impressive purchase on language."
— Poetry Book Society selectors Moniza Alvi and Paul Farley 

Hallelujah for 50ft Women
Edited by Raving Beauties 
Our relationship to our bodies is affected by many things including culture, religion, family, sex, hunger, pleasure and pain. By revealing the complex depths of our relationships with our bodies Hallelujah for 50ft Women makes a much needed contribution to a compassionate understanding of our evolving selves.
Selected from over a thousand submissions, this new anthology from ground-breaking Raving Beauties theatre company includes new poets as well as established writers such as Selima Hill, Kim Addonizio, Jackie Kay and Helen Dunmore.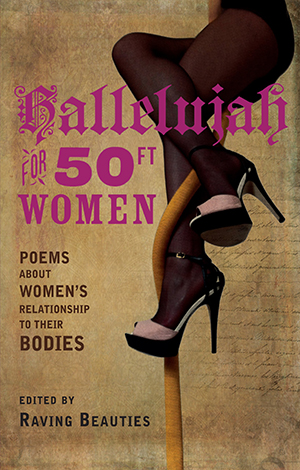 "…brilliant, actually"
— Observer

Practicing Sustainability
Edited by Guruprasad Madhavan, a program officer at the National Academy of Sciences, National Academy of Engineering, Institute of Medicine, and National Research Council in Washington, DC
Chefs, poets, music directors, evangelical pastors, skyscraper architects, artists, filmmakers, as well as scientific leaders, entrepreneurs, educators, business executives, policy makers, and the contrarians, shed light on our understanding of sustainability and the role that each of us can play.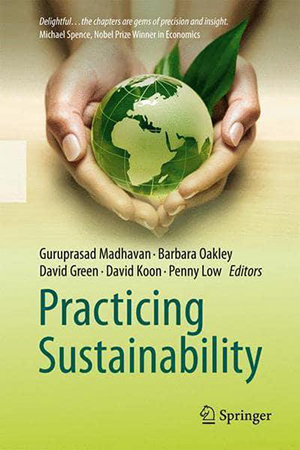 The Forward Book of Poetry
Edited by Andrew Motion
Described by the Daily Mail as 'a wonderful feast of contemporary poetry', this year's edition of the highly praised anthology includes poems by some of the most respected poets of their generation.